Site updated 25.07.2017
South Coast

Against

Roadbuilding

Supporting Sustainable Mobility

<![if !supportMisalignedRows]>
<![endif]>

<![if !supportMisalignedRows]>
<![endif]>
A27 Worthing - Lancing Consultation
<![if !vml]>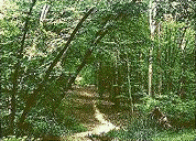 <![endif]>Road building damages the environment and we think most people agree that. So why then did The Department of Transport propose 20-odd different road widening and bypass schemes along the south coast in the 1990's, Had they been built, linked together they would have created a countryside trashed 230 mile new highway and be by now overwhelmed by all the new traffic it attracted.
That "Superhighway" would have damaged up to 20 Sites of Special Scientific Interest including Combe Haven and Pevensey Levels in East Sussex and Walland Marsh in Kent. Six Areas of Outstanding Natural Beauty and parts of the New Forest (Now a National Park) would have been scarred.
The Superhighway would also have lead to traffic generation and an increase in pollution in areas where key pollutants such as Nitrogen Dioxide, Fine Particles and low-level ozone already exceeds recommended levels on many occasions each year. It would also have massively increased the south's already outrageous carbon footprint.
But had the decision makers opened their minds there is an alternative. Imaginative investment in public transport - particularly in the existing rail lines - along with traffic calming and upgraded walking and cycling facilities that many consider the common sense way forward.
Then an amazing thing happened. Quite out of the blue the roads programme was slashed from £23 billion to £8 billion in a matter of a few years towards the end of the 1990's. Could this about turn have been influenced by grassroots protest against road building? or the Treasury's concern about the spiralling cost of road construction? There was of course reports by the Royal Commission on Environmental Pollution and the Conservative government-appointed Standing Advisory Committee on Trunk Road Assessment (SACTRA). Research at the time had also cast considerable doubt on the belief that new roads bring economic development and jobs.
SO why then, nearly 26 years later, are some of those cobweb encrusted plans of a bygone age being dusted off by past their sell-by date decision makers who just won't learn from past mistakes.
We now have, following governments announcement in 2013 to increase spending on transport infrastructure, the Department for Transport together with many council's identifying sections of roads to spend the money on. For instance:
A27 Corridor Study (including sections for Arundel and Worthing/Lancing). An initial scoping and evidence-gathering phase was started during 2014. Work is now underway to identify options for that corridor which will be followed by an appraisal to assess option impacts. Highways England announced that wider consultations would take place with Worthing announcing that the Worthing A27 Action Group has been formed by a senior Borough councillor. Four such meeting have now taken place with a fifth pencilled in for November 2016. More here: http://roads.highways.gov.uk/projects/a27-worthing-and-lancing-improvement/
A27 Chichester Bypass: Highways England published numerous options to increase capacity and improve regional connectivity to the a27 around the City. As history has taught us If any of these schemes are taken forward not only will they massively increase traffic on the road but increase the dangerous levels of pollution as well. All the options in the consultation for the original southern bypass involve massive destruction to a less or greater extent to, nature reserves, listed buildings, the Chichester ship cannel as well as people's homes. The northern bypass option would bulldoze through iconic countryside and open it up to unsustainable development. If central government approves one of the options, a public consultation is anticipated Spring 2016
In early 2017 WSCC rejected all the options, after a concerted public campaign against all southern options, and requested Highways England to come back with revised plans. Then to everyone's surprise Chris Grayling the Secretary of States for Transport threw his toys out of the pram and completely cancelled the whole lot. More here: http://www.highways.gov.uk/roads/road-projects/a27-chichester-improvement/
We will try and bring the latest news so if you come to this site regularly the top of the page will have it.
SCAR supported the creation of The South Downs National Park
---
This site contains extracts from "TRAVELLING LIGHT" The full text publication (£5 + p&p) was available from:
Brighton & Hove & Mid-Sussex Friends of the Earth, 39-41 Surrey Street, Brighton East Sussex.
---
---